Reflections Boutique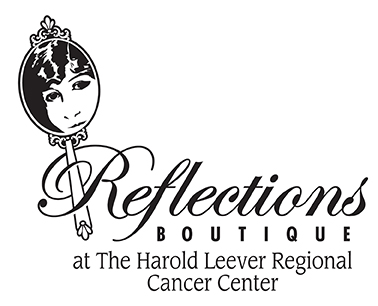 Cancer treatment has changed dramatically in the last few decades, but some treatment side effects remain the same. Among the most common is hair loss from chemotherapy.
Losing their hair and not recognizing their reflection in the mirror can be shocking and demoralizing experience for women already going through the long journey that is cancer. For those women, the Reflections Boutique is a free resource located on the ground floor of The Harold Leever Regional Cancer Center. The boutique offers as many as 150 wigs in different styles, shapes, and color, along with a wide variety of hats and other head coverings.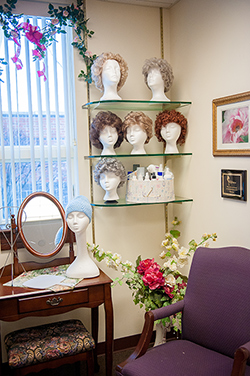 Women experiencing hair loss due to cancer treatment are invited to choose pieces from the boutique—there are no fees to pay and no forms to fill out. Volunteers are available to help women select wigs if they choose, or women may close the boutique door and try wigs on in private.
History of the Reflections Boutique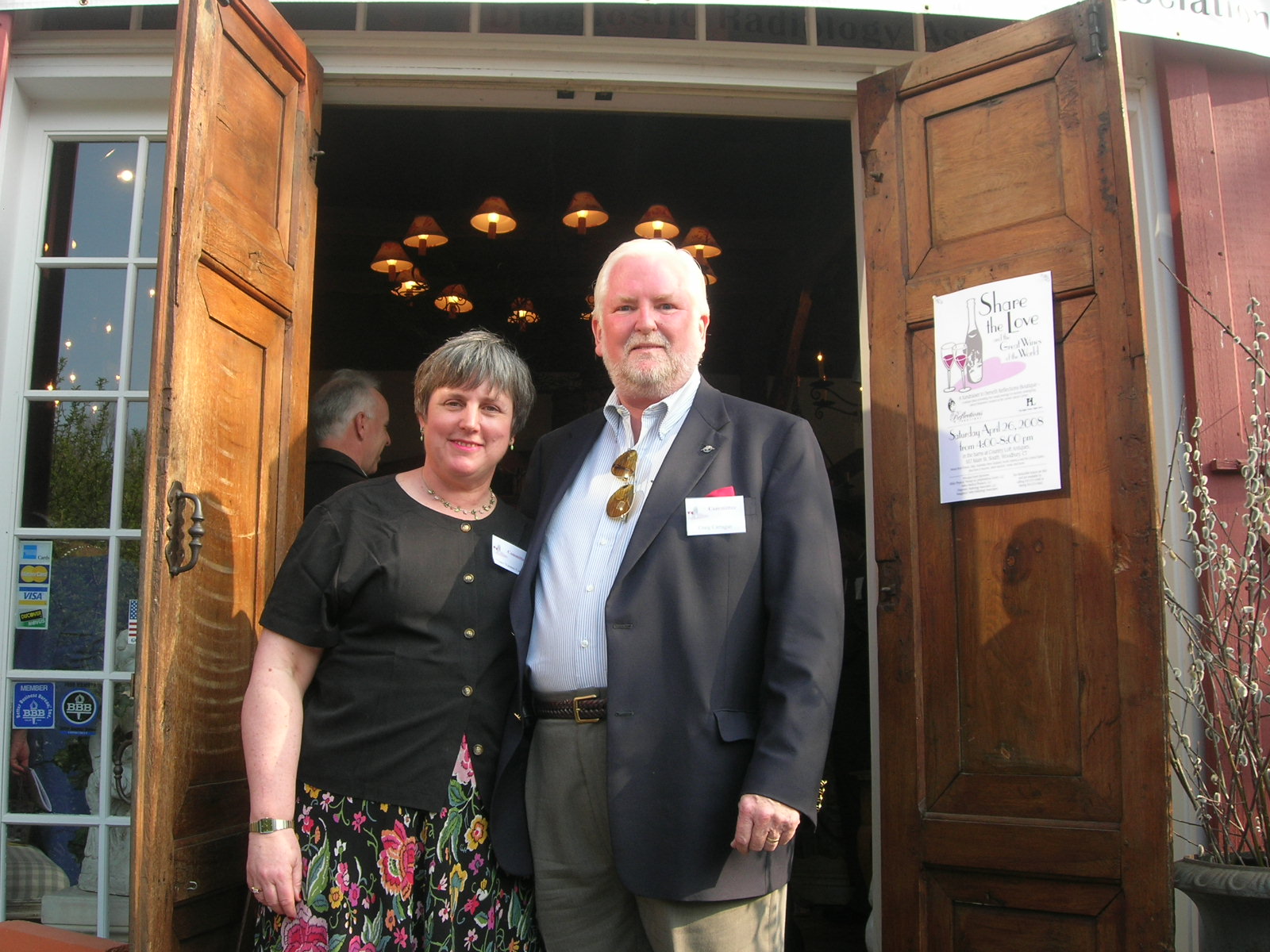 Founded by cancer survivor Dr. Clare Ventre and her husband, Craig Carragan (pictured at right), the Reflections Boutique grew out of the hats, wigs, and scarves Dr. Ventre collected during her treatment for breast cancer. As her reflection changed, her collection grew, and the Reflections Boutique at The Harold Leever Regional Cancer Center was born.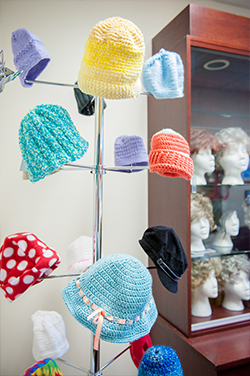 Inventory and Donations
Much of the Reflections Boutique inventory was donated by local wig shops, individuals in the community and charitable groups. Inventory is evaluated monthly and new wigs are purchased as needed, and new donations are always welcome.
For more information or to make a donation to the boutique, call The Harold Leever Regional Cancer Center at 203-575-5555.