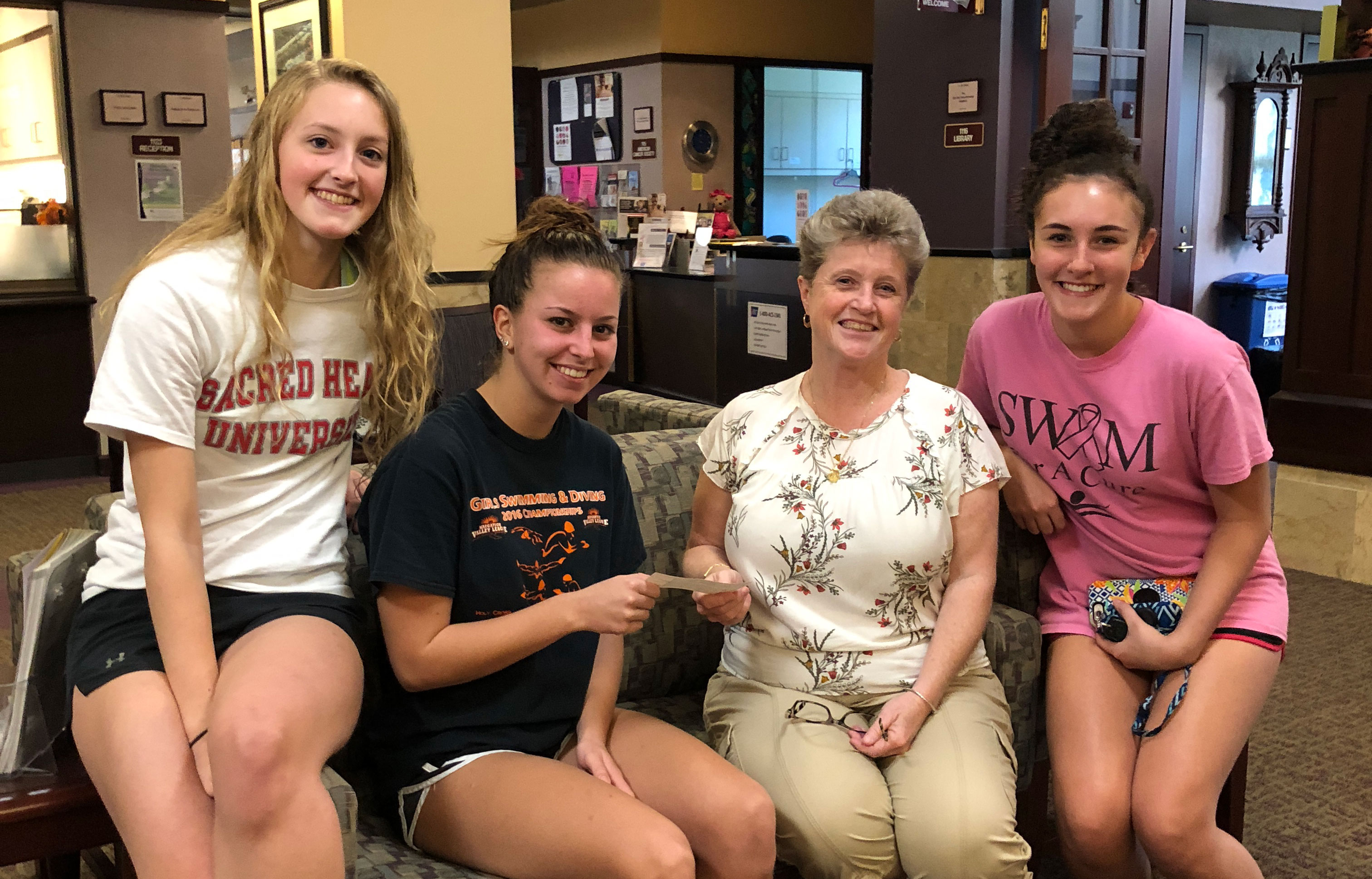 In honor of Breast Cancer Awareness Month, the Watertown High School girls swimming and diving team held several fundraising activities for breast cancer and made a donation to The Harold Leever Regional Cancer Center.
The girls sold breast cancer awareness T-shirts that pictured pink ducks with ribbons, and also held a raffle and bake sale.
On Friday, October 5, the team held a breast cancer awareness meet, after which the team hosted a Swim for the Cure/Cancer Awareness Night ceremony to celebrate cancer survivors and remember the people they have lost.
The team presented a check for $1,240 to The Harold Leever Regional Cancer Center to support the various programs available at Leever.
---