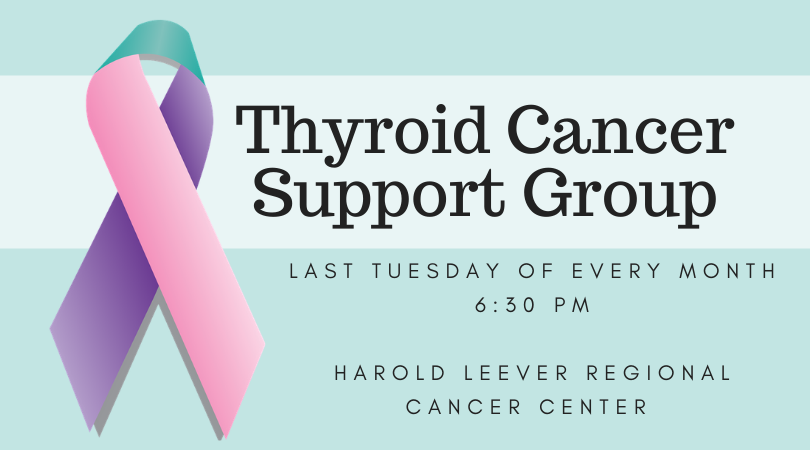 Last Tuesday of each month, 6:30PM – 7:30PM in the HLRCC Patient Resource Library
The Thyroid Cancer Survivors' Association, Inc., or ThyCa, is a nonprofit organization serving patients, families, and health care professionals worldwide since 1995. Only two facilities in Connecticut host ThyCa support groups, including the Leever Cancer Center.
For more information, please contact Renée Hurne (203-598-6859) or Dot Torretta, RN (203-756-3481). Additional information can be found at ThyCa.org.
---