Yvonne Ruddy-Stein has spent her entire career as a nurse, having earned both bachelor's and master's degrees in nursing from the University of Pennsylvania. For nearly 15 years, she has been part of the medical team at Polokoff Breast Care, LLC in Southbury.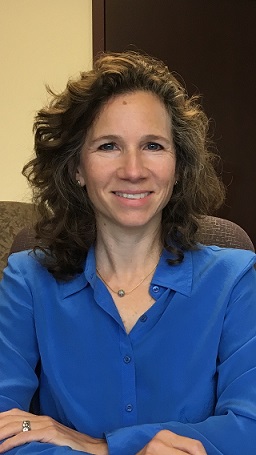 "In 2005 Dr. Polokoff noticed that there were no local options for patients considering genetic testing," explains Yvonne. "They were required to make multiple trips out of the area. It was very onerous — we wanted to make it easier." Yvonne enrolled in a rigorous academic program at City of Hope Hospital in Duarte, California, where she completed their Intensive Course in Cancer Risk Assessment. The curriculum, which trains non-genetic providers to offer genetic counseling services, started Yvonne on a path that led to her certification as an Advanced Genetics Nurse.
"This is a very complex, ever-changing field," Yvonne says. "My credentials allow me to offer all of its related services, from ordering tests and interpreting results, to counseling patients both before and after the test."
According to Yvonne, patients are typically referred for genetic testing by their healthcare providers, though self-referrals are not uncommon. Intake and testing sessions generally take 75 minutes, and can often be scheduled within a few days or weeks. Testing consists of a simple blood draw or saliva sample, which can reveal genetic mutations that may increase an individual's lifetime risk of developing a wide range of cancers, including breast cancer, colon cancer, pancreatic cancer and melanoma. Results arrive in about a month and are delivered to patients during a post-test counseling session, where Yvonne also delivers data from separate medical risk models and offers recommendations for ongoing healthcare management.
"I think genetic testing is valuable because it can rule in or rule out a genetic mutation, which can, in turn, influence an individual's risk of developing cancer," Yvonne explains. "It gives patients important information that can both help prevent cancers and detect cancers early. It is an incredible tool that we've been happy to offer patients closer to home."
This fall, Yvonne began offering her services at the Leever Cancer Center every Wednesday morning. To make an appointment with Yvonne at Leever, please call 203-262-2300.
---