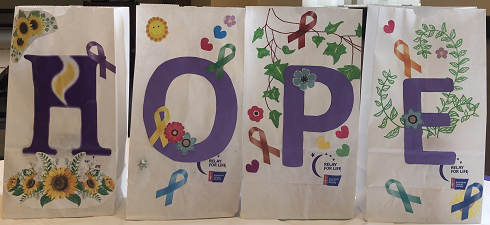 This year the Leever Center was a sponsor for Relay for Life, which was a drive-through Luminaria Ceremony that began at sunset on Saturday, September 26, at Holy Cross High School in Waterbury.
The theme this year was "Focus on HOPE." We thank everyone who participated. Hope will never be canceled!
Very special thanks to Iwona and Shu Chen, HLRCC certified medical dosimetrists, who created this beautiful message of HOPE.
---