At The Harold Leever Regional Cancer Center, we treat hundreds of patients battling cancer. While we use the most cutting-edge equipment and offer treatment by some of the most experienced doctors in the field, we've learned that one of the most important things in cancer treatment and recovery is something totally separate from medicine and treatment—it's hope.
Because finding hope can sometimes be difficult, the Leever Cancer Center created a social media campaign called 12 Days of Hope to highlight some positive and encouraging news about cancer diagnosis, treatment, and survival. The campaign will also be featured in a holiday display in the center's main waiting area.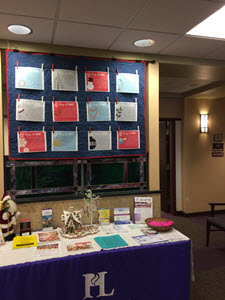 "We know that dealing with cancer can be a challenge during the holidays," said Deborah Parkinson, Operations Manager at The Harold Leever Regional Cancer Center. "This is our way of bringing some cheer to the season, and giving our patients, their families, and anyone touched by cancer some positive news to share."
Starting on December 12, we'll be adding a new 12 Days of Hope post to the Leever Cancer Center Facebook page every day. Be sure to visit and like our page.
---