Patients undergoing cancer treatment at The Harold Leever Regional Cancer Center now have access to a new type of complementary therapy: equine therapy.
Horses have been used as therapy animals for years, in part because of their strong bond with humans and their ability to mirror human emotions. The therapy horses at Hidden Acres Farm and Therapeutic Riding Center (hiddenacrestrc.org) in Naugatuck, CT, are specially trained to offer meditative, healing interactions with those fighting and surviving cancer.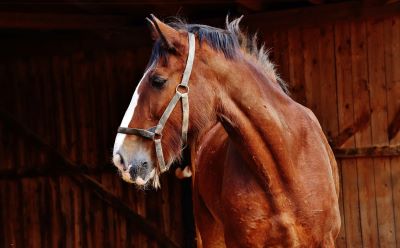 Using mindfulness principles, guided by a licensed mental health provider, equine activities will focus on breathing, awareness, and developing a deeper connection with the horse, nature, and ourselves.
No prior experience with horses is required. The first three sessions will be unmounted (no riding), with an optional mounted (on-horse) session the fourth week with physician's clearance.
The session runs November 8–29, Mondays from 2–3 p.m. The cost for the four sessions is $200, though there are limited scholarship funds available.
To sign up, contact Rebecca Caruso at rcaruso@hiddenacrestrc.org or 203-723-0633.
---