Five local dermatologists from Yale Dermatology-Middlebury volunteered their time in May to offer free skin cancer screenings at The Harold Leever Regional Cancer Center (HLRCC).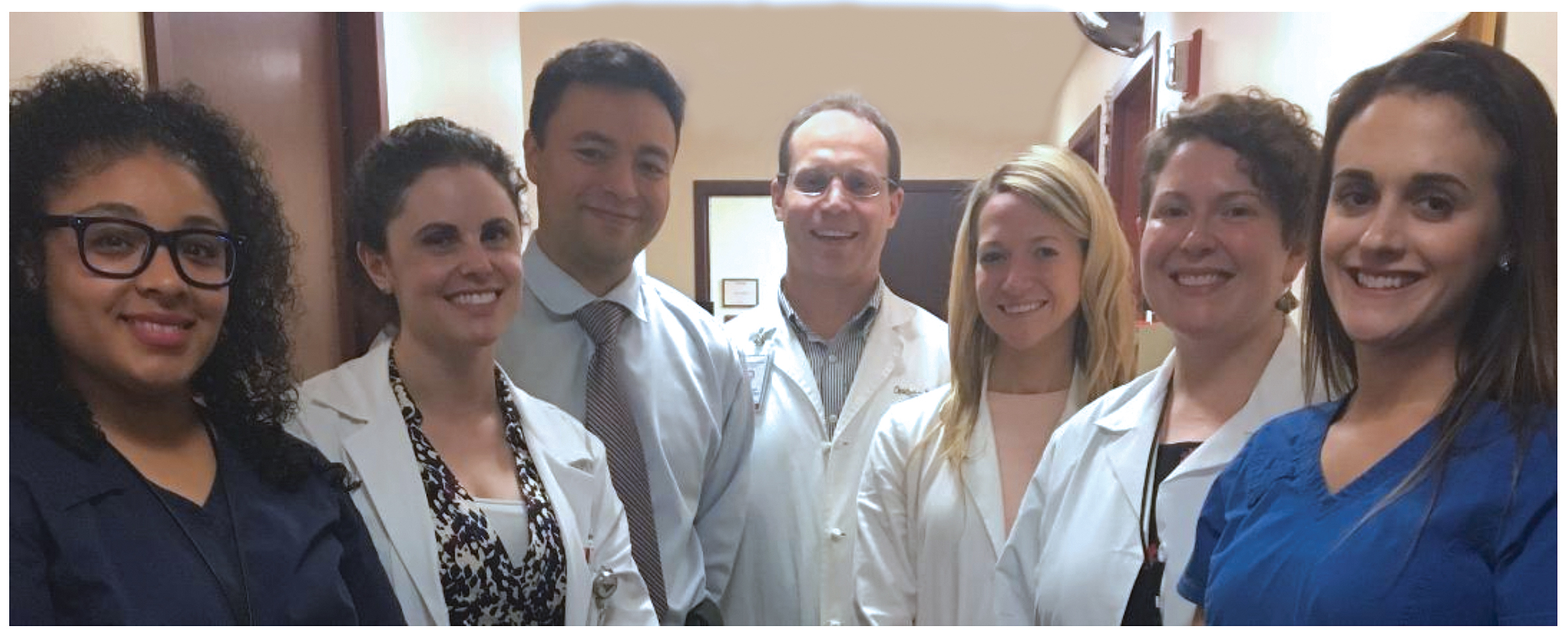 "Our commitment to community healthcare extends beyond cancer treatment and care to prevention, education and early detection," says Kevin Kniery, HLRCC Executive Director. "We're extremely grateful to the physicians and volunteers who gave their time for this important event."
Over the course of one afternoon, 88 patients were screened for signs of skin cancer. Of those, 13 had probable skin cancers and were recommended to see dermatology for biopsy; nine patients had precancerous conditions and were recommended for treatment; 10 had lesions that were recommended for follow-up; 56 patients were benign. Educational resources were also distributed to participants.
---