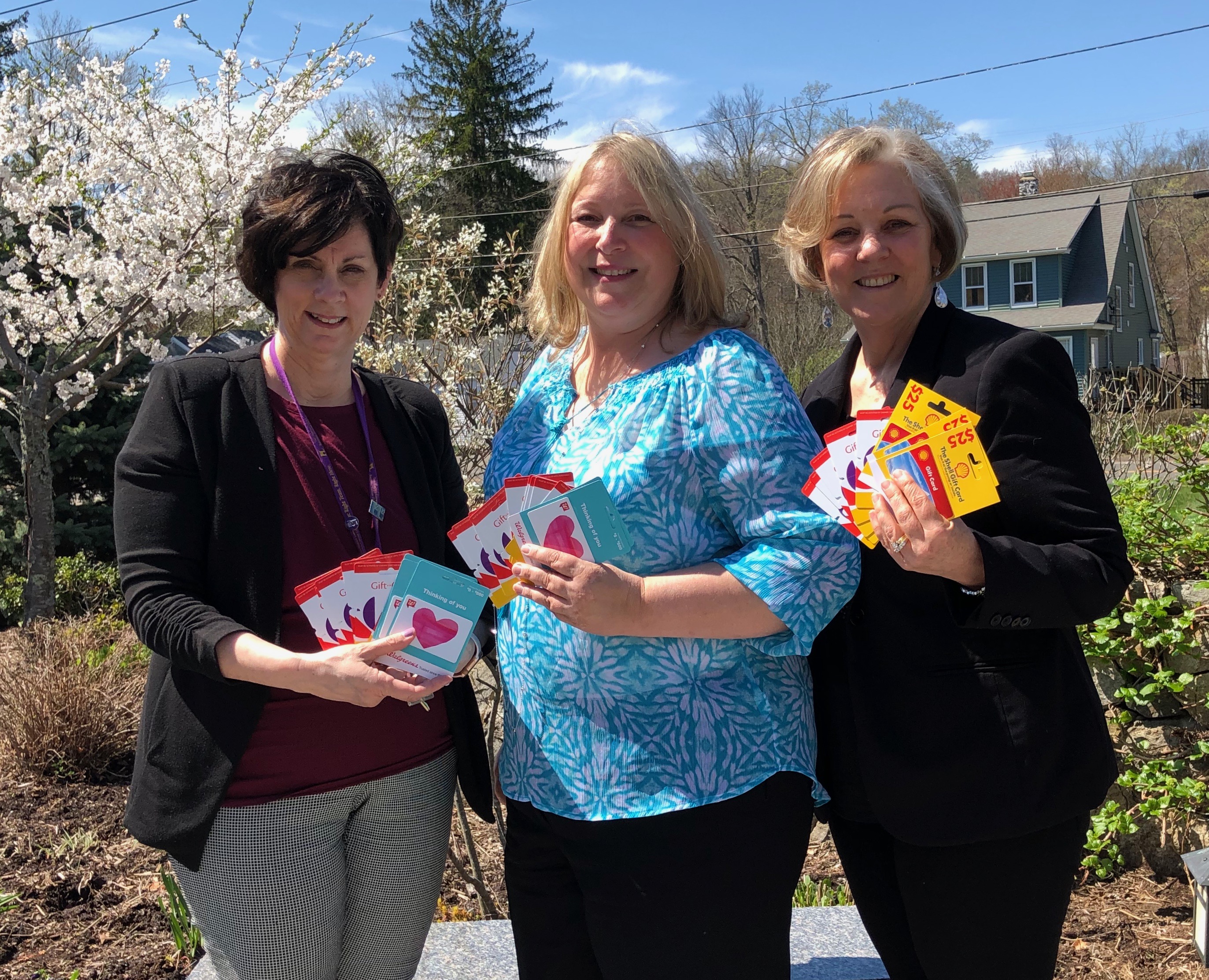 Chris Damato, a breast cancer survivor, hosted her third annual Comedy Night at the Harold Leever Regional Cancer Center on April 5 and raised $2,500 for patients currently undergoing cancer treatment.
Chris hosted her first comedy show at the Leever Cancer Center, Chris's Chemo Comedy, when she herself was undergoing treatment for breast cancer, as a way of giving back to the Leever community.
Using the proceeds from ticket sales, Chris purchases gift cards for Leever patients. This year, with about 100 attendees, Christine was able to purchase $2,500 in $100 gift cards.
"We are so grateful for Chris's continued care for, and contribution to, the well-being of our patients," said Deborah Parkinson, Operations Director at the Leever Cancer Center. "As a cancer survivor herself, Chris knows how much our patients need and appreciate these gift cards, not to mention the opportunity to lift their spirits with a night of laughter."
---