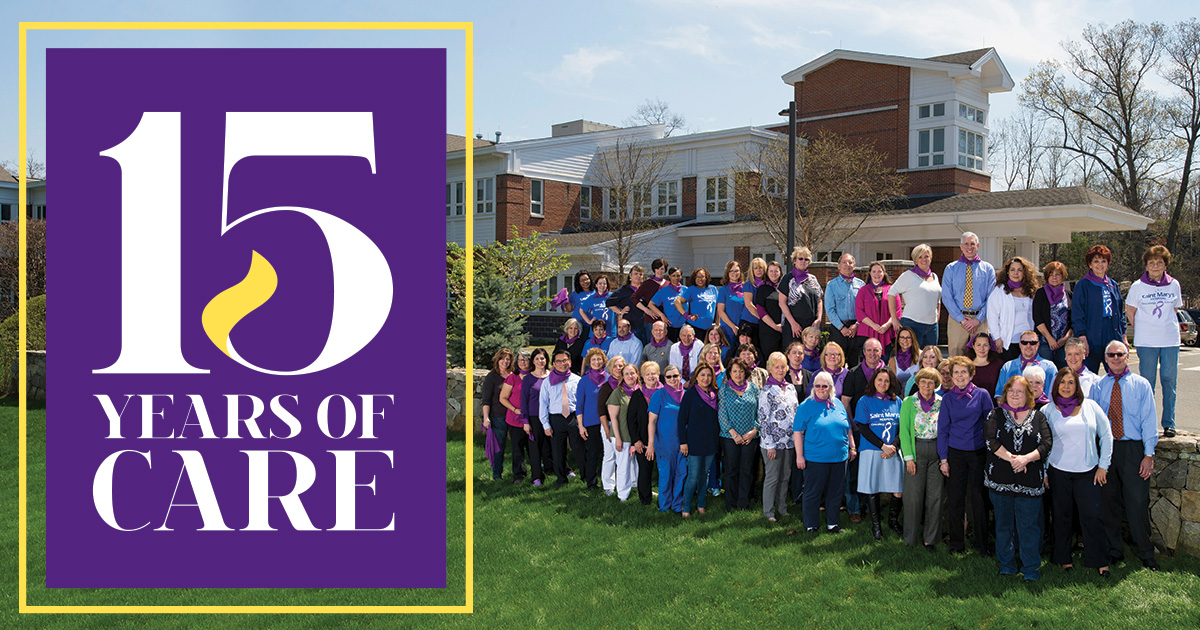 Born of necessity, nurtured by the visionary leadership of Saint Mary's Hospital and Waterbury Hospital, and taking root through a spirit of collaboration and a commitment to excellence, The Harold Leever Regional Cancer Center turns 15 this year.
"It is an exciting milestone," notes Leever Cancer Center Executive Director Kevin Kniery. "With each passing year, we have added new programs, new technologies, and new protocols that have solidified our position as a leader in the diagnosis and treatment of cancer. And while we may pause to reflect on our growth and achievements over the past 15 years, we will certainly not rest on our laurels. Each day, our extraordinary team strives to be better than the day before — to be leaders and innovators, and to offer our patients the very best in cancer care."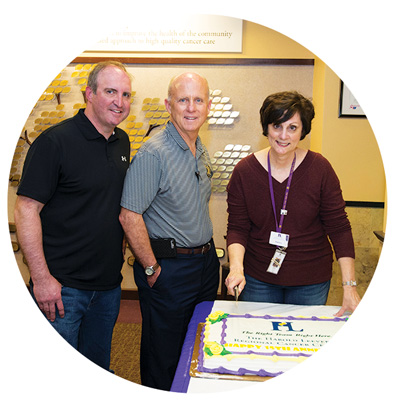 The Harold Leever Regional Cancer Center is, by design, a community center.
It reflects the combined resources and full commitment of Waterbury's two hospitals, united in a fight against cancer that is patient- and family-centered, and driven by exceptional physicians, nurses, care and support teams, and business leaders. It is a hub of activity, offering educational programs, support services, community, and friendship, all anchored by the most advanced cancer fighting technologies and protocols.
15 years of growth.
In our first 15 years, we grew our physical footprint with the addition of a 5,000-square-foot PET/CT Diagnostic Center—the first dedicated PET/CT in a radiation oncology department in the state of Connecticut — and conducted a successful "Generations of Hope" capital campaign to bring cutting-edge breast cancer therapy to our facility. We established a program and roster of educational speakers and conferences, grew our patient resource library, and expanded our counseling, nutrition, and survivorship services. We strengthened our partnership with the American Cancer Society through their in-house office, and built an impressive list of national accreditations, which includes nods from the American College of Radiology, the National Accreditation Program for Breast Centers (NAPBC), and the American College of Surgeons Commission on Cancer. Proudly and significantly, we established "Stepping Forward" in 2012, a program dedicated to the unique needs of cancer survivors.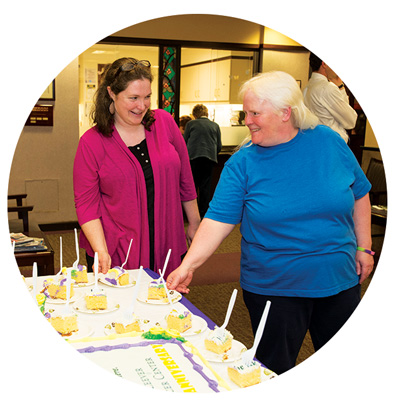 And so much more.
We have come a long way in our first 15 years, and are excited by the possibilities that the next 15 years hold. Thousands of patients have passed through the doors of the Leever Cancer Center since we opened them on October 8, 2002. Each patient's experience was unique to their individual circumstance. What they found at the Leever Cancer Center, however, was universal: we are — and will always be — a place with heart, in the heart of Greater Waterbury.
---