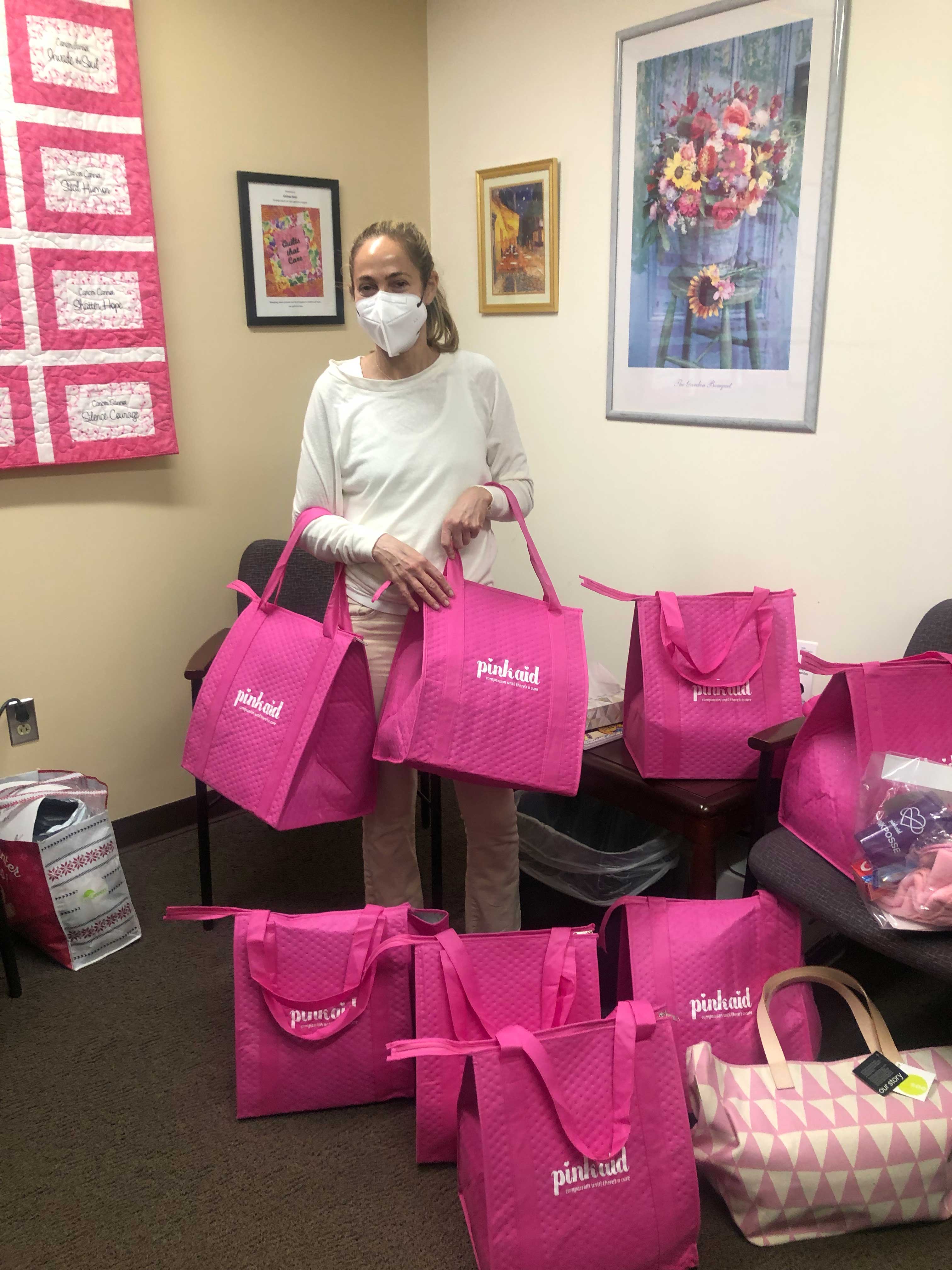 The Harold Leever Regional Cancer Center wishes to express its appreciation to our neighbors and friends...
We are so grateful to "Watertown's Finest" – the Watertown Police Department – for their enduring support over the years.
Special thanks to Kim and Jeff Di Bona for their generous donation of gift cards for patients with funds raised from a golf outing.
Over 100 patient care bags were gratefully received from Kirsta Palomba and her group of helpers.
Thanks to Lieutenant B. Johnson and the Naugatuck Fire Department for their very generous donation.
A big thank you to Pomperaug High School's Interact Club and to Jackie Cote for donating Valentine's Day cards for patients. The staff is most grateful for the delicious lunch donation from Jersey Mike's Subs in Watertown.
Thanks to Diane Williams Andrew for the proceeds of her birthday fundraiser.
Our sincere gratitude to Diane Lafferty and Mary Mitchell for contributing to the Patient Holiday Collection.
We are most grateful for the following donations:
Comfort caps, knit hats, and other items from Maria Bernardo, Joan Brennan, Rebeccah Carley, Jayne and John Cieslewski, Maryann Jackson, Bonnie Loiseau, Wolcott Senior Center Knitters, and Church of Assumption Knit Whits.
Chemo caps, comfort pillows, and port protectors from The United Church of Christ, Southbury and Farmingbury Women's Club of Wolcott.
Useful personal care toiletries from Unilever. Gift cards for patients from Brave at Heart Cancer Support Group.
Handmade ornaments from St. John of the Cross Women's Group.
---