W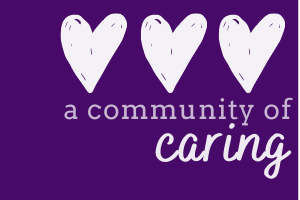 e would like to thank our staff, our patients, and the community for all the donations we have received that have helped make the Leever Cancer Center safe and welcoming for all.
Thank you to Mizzi Cosmetics, a Portland, CT-based beauty company, which generously donated a supply of its custom-made hand sanitizer for use at the Leever Cancer Center. Hand sanitizer is crucial to helping us keep our doctors, patients, and staff safe and healthy, and this donation will help us continue to provide ongoing care to our patients.
We were so grateful to receive a case of medical face shields manufactured and donated by Porter Preston Inc., a Waterbury-based manufacturer of window treatments. The company has reconfigured its equipment to manufacture personal protective equipment for police, medical staff, and first responders. We appreciate the care you've shown for our medical staff!
We are truly grateful to the many people who have donated face masks that have been used to protect vulnerable patients and our staff members who are continuing to provide life-saving care. We continue to welcome donations of masks, which may be dropped off at the front radiation check-in window.
Thank you to Food For The Front Lines - Litchfield County, which provides meals to front-line workers through local restaurants, for delivering a delicious lunch from The Deli in Morris to the Leever Cancer Center. Our staff was so grateful for the special treat.
Many thanks to the Litchfield Distillery, which is using its expertise in alcohol to do good for the community. The liquor manufacturer has paused normal operations to focus on community service, producing gallons of liquid sanitizer and providing it free to emergency responders and high-risk people, including Leever Cancer Center's patients and staff.
Great appreciation to Tzu Chi USA, an international nonprofit humanitarian organization with over 10 million volunteers and supporters worldwide. They were kind enough to send out a supply of 200 surgical masks in the early stages of the pandemic when we were not receiving our supply from regular vendors.
We are encouraged every day by the signs that are displayed outside the Cancer Center. Thanks to BTS Graphics & Printing, LLC of Oakville, Yale New Haven Health, and one of our partners, Seymour Pink. While Seymour Pink is usually focused on raising funds to fight breast cancer, now, in an effort to send a message of hope to the entire community in this challenging time, Seymour Pink is delivering free lawn signs with a message we all need to hear: We will get through this together.
---