Free Prostate Cancer Screenings
The Harold Leever Regional Cancer Center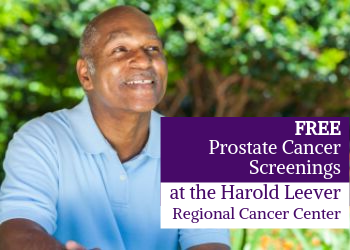 Appointments are required and are FREE to adults who are not currently under the care of a urologist and/or have not seen a urologist in the past year.
To RSVP, please call 203-575-5585 or email dparkinson@leevercancercenter.org.
---
Prostate screenings will be performed by physicians from the Leever Cancer Center and Urology Specialists, PC.
Screenings will include a blood test (PSA) and an exam (DRE).