What You Need to Know About Lung Cancer
Posted on
Lung cancer is the third most common cancer in the United States, with an estimated 228,820 new cases diagnosed in 2020 according to the American Cancer Society. If you or a loved one has been diagnosed with lung cancer, or if you want to learn about lung cancer screenings and how to prevent or treat lung cancer, here's what you need to know.
Lung Cancer Risk Factors, Screening & Treatment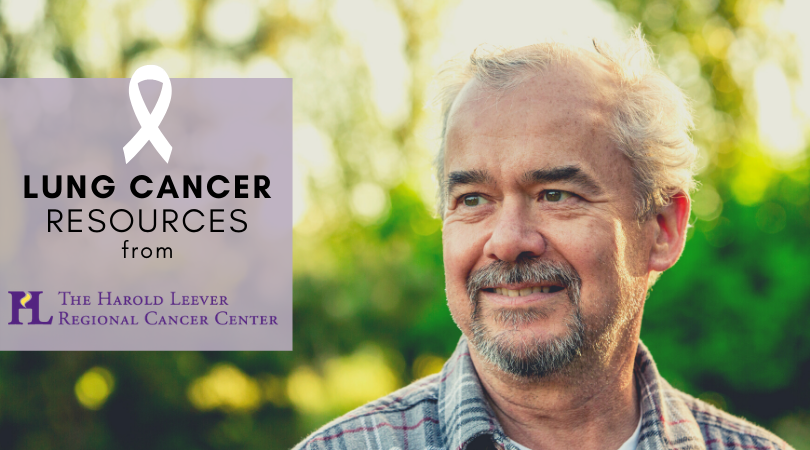 While there are some risk factors that make people more likely to contract lung cancer, not all cases of lung cancer are due to known risk factors like smoking (which accounts for 80%-90% of lung cancer cases, according to the Centers for Disease Control and Prevention) or exposure to cancer-causing agents like asbestos, radon, arsenic in drinking water, and some inhaled chemicals.
One of the biggest risk factors for lung cancer is age: According to the American Cancer Society, the average age of those diagnosed with lung cancer is 70, and the vast majority of people diagnosed with lung cancer are 65 or older. Along with age, other non-avoidable risk factors include a family history of lung cancer, and DNA changes that are either inherited or acquired.
The good news is, according to the American Cancer Society, the number of new lung cancer cases has been steadily decreasing for the last few decades, dropping 51% from 1990 to 2017 among men and 26% from 2002 to 2017 among women.
The decline is due in part to people quitting smoking as well as advances in screening, early detection, and treatment.
The only recommended screening test for lung cancer is a low-dose CT (computed tomography) scan, also known as an LDCT scan. During an LDCT scan, the person being screened lies on a table for a few minutes while an X-ray machine uses a low dose of radiation to make detailed images of the lungs, which will identify any problem areas for further investigation.
Lung cancer screening is only recommended for adults aged 55 to 80 years who are at high risk for developing the disease because of their smoking history—those who have smoked a pack a day for 30 years and either currently smoke or quit less than 15 years ago. If you are interested in a lung cancer screening, talk to your doctor about your risk factors and family history of lung cancer to determine if you are a good candidate for screening.
If diagnosed early, lung cancer can often be treated with surgery. If the cancer has spread or the patient is not healthy enough for surgery, treatment can include chemotherapy, radiation, targeted therapy, or immunotherapy.
Lung Cancer Resources
If you or a loved one has been diagnosed with or is undergoing treatment for lung cancer, you may need help and support as you navigate your diagnosis and treatment.
The Leever Cancer Center provides an overview of lung cancer as well as a list of lung cancer resources. If you have questions about lung cancer or would like to speak to an expert, the American Lung Association offers a Lung HelpLine, which is staffed by registered nurses, respiratory specialists, and counselors who provide free counseling and help to people seeking information about lung cancer.
How to Reach the Lung HelpLine
Through the American Lung Association, you can join free online communities for lung cancer, including those for lung cancer survivors, people trying to quit smoking, and people living with lung disease. Click here to see the list of online communities.
For more information on lung cancer, see the following websites:
---