Get Screened! Leever Cancer Center Partners with Community Physicians to Serve the Community
Posted on
Routine screenings are among the most important tools available to physicians and patients working to treat and prevent cancer.
"Screening can help doctors find and treat many forms of cancer early, before patients begin to experience symptoms," explains Leever Radiation Oncologist Dr. Joseph Ravalese III. "Early detection is important because almost all cancers respond to treatment better in the earliest stages of the disease, when they have not spread to other parts of the body."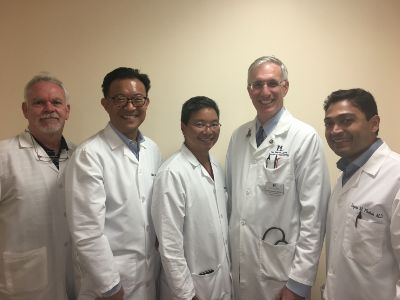 Dr. Ravalese notes that screenings can also detect abnormal changes in cells that may become cancerous if left untreated.
"Early detection can lead to early intervention," says Dr. Ravalese, "and that can mean stopping cancer and better patient outcomes."
To that end, The Harold Leever Regional Cancer Center offered free prostate cancer screenings to the community earlier this fall. Physicians, nurses, administrators, and support staff volunteered their time and expertise during the September event, at which 70 local men were screened, using both blood tests and physical examinations.
"Of the 70 patients we screened, 83 percent had normal results, which is great news," says Deborah Parkinson, Operations Director at the Leever Cancer Center. "We sent patients with abnormal test results a certified letter, and also contacted their family or primary care physicians for further evaluation using information they provided during the free screening registration process."
"Abnormal prostate screening results fall into a few different categories," explains Dr. Michael Flanagan, a urologist with Urology Specialists, P.C. "Those categories include higher than normal prostate specific antigen (PSA) levels; the detection of abnormal or suspicious masses during the physical exam; or symptomatic benign prostatic hyperplasia, also known as an enlarged prostate gland."
"Not every unusual result is going to lead to a cancer diagnosis," says Dr. Flanagan, "but every abnormal result merits a second look."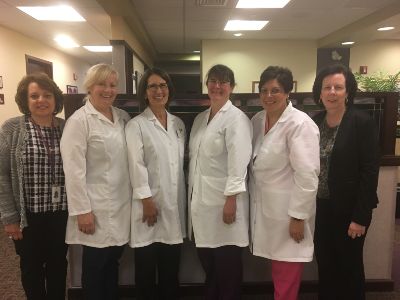 And that, Dr. Flanagan says, goes for a wide range of cancers. The American Cancer Society and other cancer organizations have established screening guidelines — suggested procedures and ages at which they should start — for colorectal cancer, breast cancer, prostate cancer, lung cancer, and more.
"It is important to understand that all guidelines come with exceptions," notes Dr. Flanagan, "the most important being that every patient know their personal medical history and their family medical history, and that they work with their primary care physician to adapt those guidelines accordingly. Medicine is highly personal. Knowing yourself, building a relationship with your primary care physician, and never, ever ignoring symptoms are critical to cancer prevention and early detection."
Want to learn more about our cancer screening guidelines? Find screening guidelines for men and for women on our website at https://www.leevercancercenter.org/care-services/cancer-screening/. We'll also send you a laminated reference card. Request yours by emailing dparkinson@leevercancercenter.org.
---